Posted on July 27, 2016 by under
The last home of Ernest Hemingway is located in Ketchum, Idaho, a small town in Sun Valley. The house was built in 1951 and the Hemingway's purchased it in 1959: even though it appears to be made of wood, the home is actually cinder block. The cinder block feature particularity appealed to Hemingway, as he maintained a lot of papers and wanted them kept in a dry atmosphere. The style of the home is very similar to the style of the Sun Valley Lodge. Very unfortunately, he died by his own hand in the foyer of this home at approximately 7:30 am on July 2, 1961. He was 61 years old.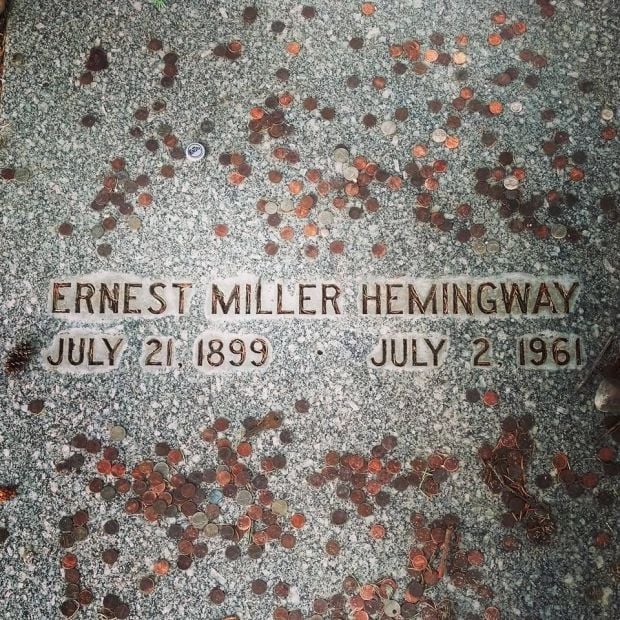 I first saw the house in the summer of 1970, while Mary Hemingway was still alive: it is simply an idyllic setting, very close to the Big Wood River.
When Mary passed away she gave the house (and all 18 acres of property) to The Nature Conservancy Idaho Chapter. The Nature Conservancy has done an outstanding job of maintaining the home. Throughout the years there have been movements to open the home to the public (the Hemingway houses in Key West, Florida and in Oak Park, Illinois are open to the public).
By a stroke of pure luck, my family and I were able to tour this home several years ago. While the furniture is dated, it was a remarkably warm and welcoming place. Of special interest was the spot in which Hemingway wrote: it was on a stand in the guest bedroom on the second floor with a gorgeous view of the surrounding mountains. I would like to give a strong shout out of support to the Nature Conservancy for the work they do in general, but especially their maintenance of the Hemingway house.
Also pictured is Ernest Hemingway's grave in the Sun Valley cemetery: you will note people have placed pennies on the marker.